Welcome to the Ridgway Rifle Club Website

Shooting Events Information
IDPA is held the Second Saturday of each month. Go to "Associated Web Links" Page for more information on this shootng sport.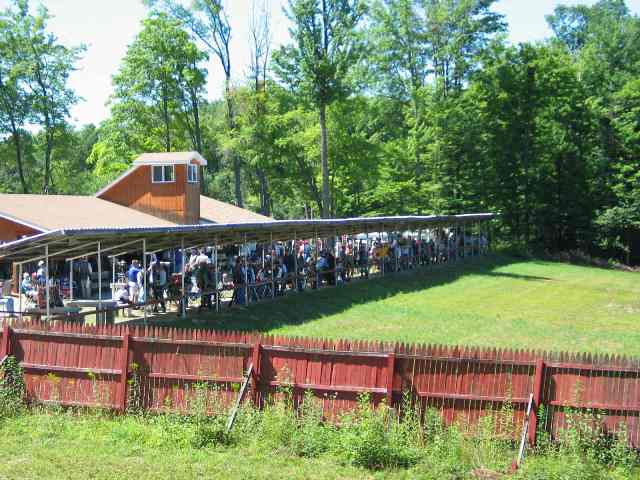 High Power Firing Range
Picture from NRA 2003 Nationals
The Ridgway Rifle Club is located on Grant Rd. two miles northwest of Ridgway, PA; the county seat of Elk County. It's location in the northwest mountains of Pennsylvania is a picturesque and ideal setting for the club. The club's 185 acres are bordering the Allegheny National Forest. The Ridgway Rifle Club was the first established silhouette range east of the Mississippi River. The club can truly boast it is the silhouette capital of the eastern U.S.!
The Ridgway Rifle Club offers it's members and guests access to world class, competitor friendly silhouette ranges for small bore rifle, hi-power rifle, and black powder rifle. Ten banks of silhouette animals at each distance are available to competitors with a covered firing line on both silhouette ranges. Distances of up to 1000 yards can be shot on the hi-power range where you can attempt to "ring" Homer, the suspended steel buffalo placed at 1000 yards. The modern clubhouse features a large meeting room with kitchen and restroom facilities and a ten station 50 foot indoor range for small bore rifle and pistol shooting. 20 yards can be achieved on the indoor range with backstops for the archery enthusiast. There is a 200 yard sight in range complete with benches and target stands for the multi-purpose shooting activity by the members and guests. A ten station sporting clays range offers a challenge to shotgun shooters and is located adjacent to the small bore range.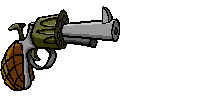 Last Update June 15, 2013


People have visited this site since January 21, 2012